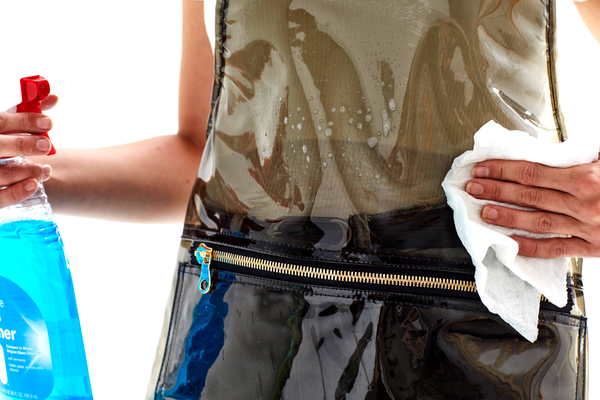 Aprons can be cleaned between clients with cleaning wipes or spray
Made to last - Bleach-proof, color-safe, and waterproof
Vinyl, plastic chain, brass hooks
Benefits
Ethically Made
Shipping
Reviews
PRACTICAL
Instead of buying multiple aprons to switch out between clients, buy one and easily disinfect.
FASHIONABLE
You're finally out of the house, now show off your cute outfit!
FUNCTIONAL
Lightweight, with crossbody straps to allow for easy movement. Zippable front pocket for trinkets + doodads.
DURABLE
Bleach-proof, color-safe, and waterproof.

MADE IN USA
We make our entire product line down to the zippers right here in Los Angeles.
FAIR WAGES
We pay a fair wage to all of our local producers.

SAFE PRACTICES
Each individual supplier has been chosen by HAIR for its safe practices.
SHIPPING
PROCESSING TIME
Orders are processed and shipped within 2-3 business days.
USA SHIPPING ($10)
Orders in all 50 states are shipped using USPS Priority. Usually received with 2-3 business days of shipping.

INTERNATIONAL SHIPPING
Express worldwide shipping available through UPS and DHL. Additional Customs/Fees May Apply. See FAQ.
SPECIAL ORDERS
Bulk orders? Express shipping? Contact us for assistance
@jessyjinstylist
"I am in love with this @hairlosangeles apron. I feel truly myself and it makes me so happy working in it. You just made my salon life 2.0 to be 200% better."
@haleyvalentinehair
"Clients may not be able to see my face, but at least they can now see my outfit which makes me feel less like a personality-less hair robot."
@pigmentofyrimagination
"This apron is made of clear vinyl, so it can be easily sanitized. Now I have one less thing to put in the washing machine every night. Practical & cute as hell."
@trimble1972
"Love my new apron! It was a hit at work."
THE MAJOR APRON WAS DESIGNED TO MAKE YOU FEEL AS GOOD AS YOU MAKE YOUR CLIENTS FEEL.
HUNDREDS OF HAIRDRESSERS WHO WEAR OUR APRONS EVERYDAY KNOW THAT WHEN YOU LOOK GOOD, YOU FEEL GOOD.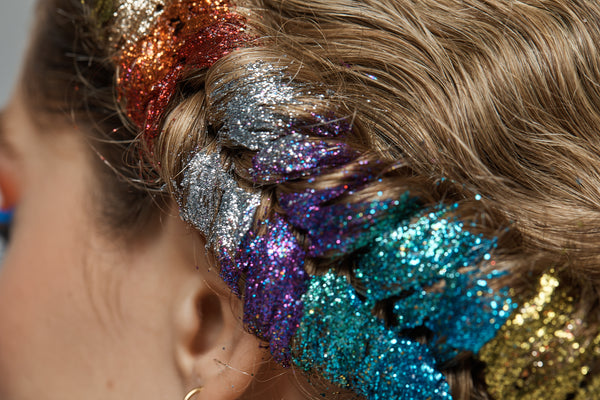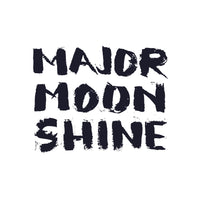 A SUPERSONIC SHINE WITH A GEL TEXTURE THAT GLIDES ON HAIR AND DRIES TO A DURABLE, SPARKLING FINISH
SHOP NOW